To:

House of Representatives
Urgently stop National Library from sending thousands of books to the Philippines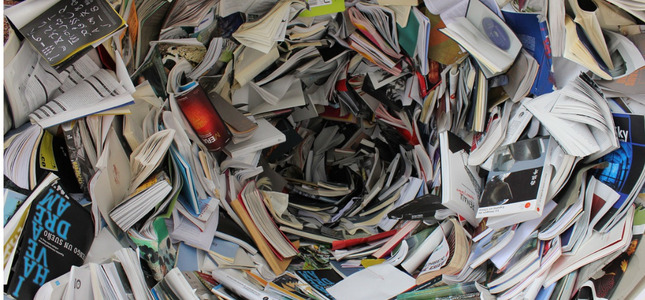 We are asking that the House of Representatives urgently stop the National Library from sending overseas published books from its collection to the Philippines, require it to publicly consult about the best way of preserving, managing and offering these books to the public.
We believe this has been decided without enough consideration, and that these books are of universal interest and are a historical part of the National Library of New Zealand. Most of the Overseas Published Books Collection, featuring over 600,000 books from many countries, will soon leave our country, to go to the Philippines where they may be digitized by Internet Archive. The Library has already disposed of many of these overseas published books and we believe none will ever come back again.
Why is this important?
This petition was closed Nov 1st and presented to the House of Representatives Nov 22
More info on the Parliament-site
https://www.parliament.nz/en/pb/petitions/document/PET_116636/petition-of-sandra-bianciardi-urgently-stop-national-library
Because the parliamentary submission (presented on January 20th) appears to have stalled, we have decided to take the unusual step of publishing our submission.
You may download the submission here: http://alpha.books.online.fr/Submission-20-1-2023.pdf
December 2021, Rachel Esson announced the suspension of disposals, and we learned later on in February through the Dominion and Stuff that "consultations" were to happen with the "stakeholders".
But in reality nothing has happened over the last 6 months: eventually in July this year, Rachel Esson, clearly confirmed to an OIA inquiry that the agreement with Internet Archive has NOT been cancelled or modified.
https://fyi.org.nz/request/19611-internet-archive-agreement-and-update-of-the-list-of-books-to-be-sent-to-the-philippines#incoming-74684
The list of 428,232 books destined to be digitised in the Philippines and leave New Zealand forever, is the same list as it was before Christmas 2021.
Nothing allows us to believe that a discussion will openly take place, on the contrary, the National Library's declaration indicates it is going in exactly the opposite direction.
Let's read once more what R. Esson expressed in Stuff:
"People care so passionately. But the world's moved on, and we don't need to keep these [books]," she says. "It's not good for New Zealand, and for us, to keep them. And they're not being used. And they're available elsewhere. All those arguments. We'll find a way through, but I'm not sure that we can please everyone."
(Stuff, https://www.stuff.co.nz/entertainment/books/127618485/help-us-the-national-librarys-unsolvable-dilemma)
Therefore, this petition is still as relevant as it was in its first days when it was launched by writers gathering at St Peter's Willis St, in DomStuff Nov 11, 2021.
The voices heard at the event were very clear :
https://www.stuff.co.nz/national/126965961/authors-gather-for-literary-protest-against-national-librarys-internet-archive-deal or check out Karyn Hay's LATELY for a live cross just after the event
https://www.rnz.co.nz/national/programmes/lately/audio/2018820187/authors-protest-national-library-book-disposal-in-wellington
Here's what you can do:
Have a look and share your ideas on the facebook page "Writers Against National Library Disposals"
https://www.facebook.com/groups/nodisposals
Take a look at the list. Just scroll down to (or seek using Find) "Download the list of books":
https://natlib.govt.nz/about-us/strategy-and-policy/collections-policy/overseas-published-collection-management
the very identity and function of a National Library is called into question by its donation of the books to an overseas organisation, with no hope of ever recovering them.
Therefore this petition not only asks for the Internet-Archive agreement to be cancelled, but also for public consultation about the future of the National Library of New Zealand, a library where professional librarians will be able to fill the collection with any books of the world they judge pertinent to New Zealand researchers and the public.
"Who is Responsible"
https://nodisposals.neocities.org/html/Who-Is-Responsible.html
https://nodisposals.neocities.org/html/Situation-end-2021.html
What has happened:
Two years ago the National Library announced a plan to rid itself of most of its Overseas Published Collection. These books are national assets and should be treated this way. They contain a wealth of knowledge we do not want to lose. They will be costly to replace, and some will not be able to be replaced. Researchers, writers and students use this collection regularly.
▪︎ Over 600 000 books were initially slated for "secure destruction " by the National Library.
▪︎ The National Library's own statistics show these books are used about as much as any other part of the National Library's collection.
▪︎ 57 000 of the books were sent to a massive book sale at Trentham earlier this year. Approximately 10 000 sold.
▪︎ The National Library has entered into a contract to gift 428 000 books to an American company, Internet Archive, in return for digitising the books. The books will never come back again
▪︎ Internet Archive is facing a major lawsuit alleging breach of copyright in the USA and is opposed by writers and publishers groups nationally and internationally
The National Library's rationale for getting rid of the books has shifted over time.
▪︎ It started as a cost saving exercise so it did not have to pay for storing them. "Secure destruction " was its original plan.
Publishers figures for 2019 showed 2662 books were published in New Zealand. It would take 150 years to fill the space left by getting rid of the Overseas Published Collection.
Extract from Scoop. 29 Oct
"All the hard work of thoughtful librarians, their acquisitions and curation over the past century (and more), will be undone. The National Library is descended from the General Assembly Library, founded in 1862. (...) The books are part of our tradition. They are special items, not worthless, ageing assets – and their value is increasing with time.
All attempts to persuade our politicians (...) have failed until now. These politicians, through the library's directors, are effectively 'legislating' (in the philosophical sense) against our books.
Public outcry is now our recourse."
William Direen
https://wellington.scoop.co.nz/?p=140249&fbclid=IwAR1tsZqoZ9uxsOyUS_acm17hmVrSgCJYMkcHqEUIDyMpiB263ZVJh5nNVRE
We ask that
▪︎The contract with Internet Archive be cancelled
Parliament must ensure that the National Library carries out its job in a careful, prudent way as envisaged by those who drafted the legislation it currently operates under.
How it will be delivered
The petition was presented to the House of Parliament Nov. 23, and they have asked for a written submission to the Petition select committee for consideration before Jan 20.