To:

Graeme Muller, CEO, NZTech
Fix the Code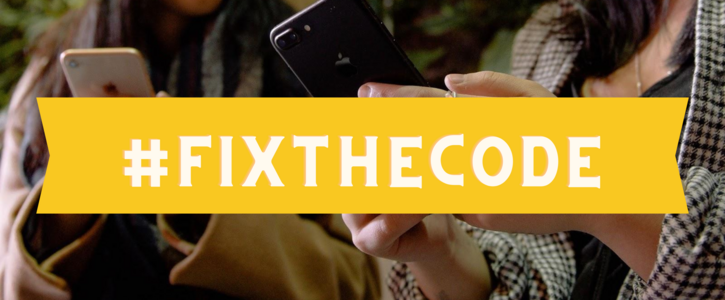 We are calling on NZTech and the Signatories to work with us to develop a process to #FixTheCode that meets the needs of everyone at risk of harm from these companies
Why is this important?
Everyone deserves to be kept safe online. But NZTech's Code of Practice for Online Safety and Harms does not go far enough to protect New Zealanders from the very real dangers of online harm.
The Code aims to bring together social media platforms like Meta (which includes Facebook and Instagram), Google (including YouTube), TikTok, Amazon (including Twitch) and Twitter to set an industry standard for online safety in Aotearoa. The Signatories to the Code committed to provide annual reports on their efforts toward reducing risks and harms across a number of measures - a worthy goal, in theory.
However there are very real problems with the Code as it currently exists. Our main concerns are:
• The Code's self-regulation is not credible. The Code fails to ensure independent oversight of the Signatories. While an 'Oversight Board' is being created, membership on that board is at the sole discretion of the social media companies and there are no credible safeguards to maintain or scrutinise the Board's independence. Those impacted by these companies are not promised a voice nor the means to use it.
• The Code isn't focused on Aotearoa. We believe that the Code's Signatories are seeking to benefit from our international reputation to influence global regulation. The Code invokes Te Ao Māori, but the content is generic, as are the proposed governance arrangements and the consultation process. There's no mention of the specific challenges our communities face online nor how the Signatories are working to address those challenges. The initial global reports from the Signatories were very general statements of their global policies and many of the Signatories did not even provide minimal Aotearoa-specific data.
• The Signatories' community engagement has not been effective nor credible. This is particularly embodied by the inauthentic community engagement that has been performed. While many of the people at organisations like Netsafe and NZTech have done genuine and authentic work to try to engage with civil society to make the Code effective, and we do appreciate the mahi they have performed, they have been hamstrung by the Signatories' decisions and objectives. This means while concerns and feedback have been carried back to the Signatories, they have not been taken on board nor implemented.
That's why New Zealanders need to come together to call for better protection. And that's why the Coalition for Better Digital Policy, led by Inclusive Aotearoa Collective Tāhono, Amnesty International Aotearoa New Zealand and Tohatoha has been formed.
Many of us have been constructively critiquing the Code since it was publicly released in 2022. As a group, we aim to enable robust, inclusive, and effective regulation of technology in Aotearoa, with a focus on upholding human rights and preserving the benefits technology can provide us. Our shared experiences have convinced us that the current processes being used will not make the Code truly effective.
We are calling on NZTech and the Signatories to work with us to develop a process that meets the needs of everyone at risk of harm from these companies. Add your voice by signing the petition to call on NZTech to #FixTheCode.