To:

Minister Marama Davidson
End Youth Homelessness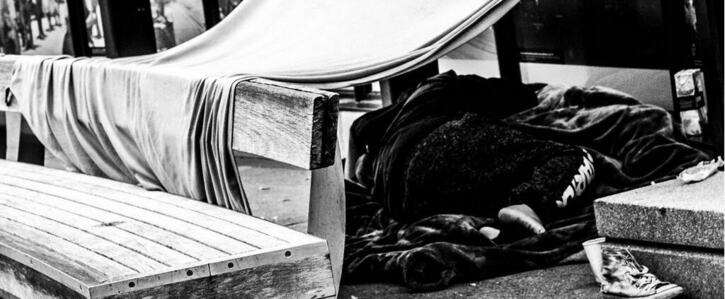 Minister Marama Davidson, we call on you as the Minister for Homelessness, to join with us to End Youth Homelessness.
The Manaaki Rangatahi was established in 2018 as a way of consolidating the work of different organisations who are trying to tackle youth homelessness. Member organizations including VOYCE Whakaronga Mai, Auckland City Mission, QES, E Tipu E Rea Whānau Services, LifeWise, Kick Back, Ma te Huruhuru, Grace Foundation, MANA Services, Massey Community Trust, Dingwall Trust, Strive Community Trust, RainbowYOUTH and VisionWest are calling for immediate and urgent action to respond to Youth Homelessness.
We are calling for:
• Urgent allocation of resources to provide immediate accommodation to young people who are experiencing homelessness. Organisations such as VisionWest, Kahui Tu Kaha, Lifewise Youth Housing, and others across Aotearoa, have youth specific, youth housing models ready to grow or implement with appropriate resourcing from Government. Funding is critical in order to scale up initiatives and meet the needs of our young people.
• Immediate funding to be allocated to a research project that would provide the size, scope, complexities and scale of the issue of youth homelessness in Aotearoa. Manaaki Rangatahi have a project to address youth homelessness ready to go, however simply need the funding to proceed. With no data to give voice to their experience, there has been a lack of urgency, and thus a lack of resource allocated to provide for the needs of young people. The lack of a specific strategy to address the needs of young people experiencing homelessness during the Covid19 lockdown is testimony to this.
• The development of a specific regional and national strategy to address youth homelessness.
Covid 19 has highlighted that without a clear strategy that addresses the specific needs of young people and acknowledges their experience of homelessness, that their needs will continue to be neglected. Manaaki Rangatahi is calling for legislation that would prevent Crown agencies exiting young people into homelessness, and would close the pipelines that lead to homelessness. Manaaki Rangatahi continue to ask the government to prioritize a Youth Development centered, youth specific, strategy to meet the immediate and urgent needs of young people experiencing homelessness.
Why is this important?
During Covid-19 young people experiencing homelessness have been at increased risk. There has been no coordinated, or youth specific strategy to provide for the needs of young people, and no housing made available to specifically meet their needs.
We know that young people are over-represented in the homeless community, with young Maori, and rainbow youth, disproportionately affected.
We know that there is limited safe, secure and suitable accommodation for young people experiencing homelessness.
We know that - due to limited resources - Youth Housing services are having to turn hundreds of young people away.
Yet, our nation has no youth specific strategy - and has provided limited resources - to meet the needs of some of the most vulnerable members of our community.
If you are a young person, and you experience homelessness in New Zealand, your options for finding emergency accommodation are low. If you're 16-17yr's old, your chances get even bleaker.
With the gains made during COVID19 for our homeless community we have an opportunity as a nation to end rough sleeping in Aotearoa for ever. However, to end homelessness, we must first End Youth Homelessness.
To do this, we need your help.
Manaaki Rangatahi call on Aotearoa, and the NZ Government, to join with us to #EndYouthHomelessness.
Will you sign the petition and support the call and help us to #EndYouthHomelessness?
You can read more about Youth Homelessness here:
Youth Homelessness is Hidden Homelessness: https://www.stuff.co.nz/national/116095068/the-hidden-homeless-alarming-child-and-youth-homelessness-in-auckland
If we truly want to end homelessness, we need to start here: https://www.noted.co.nz/currently/currently-social-issues/nz-ending-homelessness-starts-with-helping-young-people
How it will be delivered
We will be delivering our petition to Min. Marama Davidson on the steps of Parliament, at 12.30pm on the 27th June.
Hope to see you there!