To:

Prime Minister Chris Hipkins and Minister of Recovery and Finance Grant Robertson
Create a Ministry of Green Works to build sustainable, resilient communities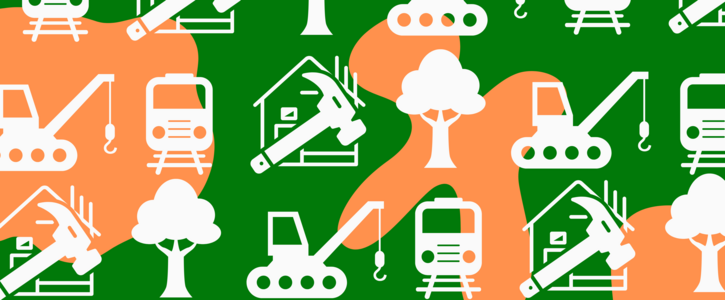 Create a Ministry of Green Works, a new public agency to focus on green infrastructure to meet immediate needs and plan for large-scale and long-term change.
Why is this important?
People in Aotearoa want the foundations of our communities to be resilient and sustainable for ourselves and for our grandchildren.
We want our homes, our ways of getting around, the grids our power depends on, the pipes our water runs through, and the lines that underpin our communication to be reliable. Most of us want the work we do to make a difference in our communities and care for our beloved natural environment.
The destruction from Cyclone Gabrielle and climate-charged flooding in Auckland have shown the urgent need to strengthen those foundations. Decades of underinvestment in essential infrastructure by people in successive governments has left our communities vulnerable. Instead core public development has been contracted out into sporadic projects. This has diverted funding into corporations' pockets and created unstable employment for workers. The piecemeal approach has also led to the loss of the public sector knowledge that is needed to respond to large scale challenges.
We need new institutions designed to do what works to make a just transition from dependency on fossil fuels and high-emission industries. Institutions that can respond to immediate needs, plan for long-term and large-scale change, and embrace Te Tiriti o Waitangi and the leadership of tangata whenua.
A Ministry of Green Works would:
- Deliver a mass scale build of beautiful, sustainable public housing to reduce the shortage of homes
- Roll out an integrated network of passenger rail
- Bring resources and support to community-led adaptation and in places that are now vulnerable to climate disasters
- Train up the next generation of apprenticeships and essential workers for green infrastructure that is resilient in the face of future challenges
The Ministry of Green Works will support Te Tiriti-based governance by resourcing tino rangatiratanga so that hapū can lead in this space as well. It will not be able to take land and could also play a role in recommending that land be transferred to Māori supervision as part of good environmental management.
What we build, whether it be marae, public transport or storm water drainage, has the power to nourish our environment and reduce inequities. But we need the government to put a Ministry of Green Works in place now to build the future our grandchildren deserve.
Further reading here:
https://apo.org.au/node/315499