To:

Wellington City Council
We want more homes for all in Wellington - pass an ambitious Spatial Plan
We're elated that Wellington City Councillors passed a more ambitious Spatial Plan today that goes above and beyond the original Draft Spatial Plan.
We credit the 1,300+ residents of Wellington who made their voices heard and signed our petition demanding action.
A real win!
https://twitter.com/CityforPeopleNZ/status/1407997850638684164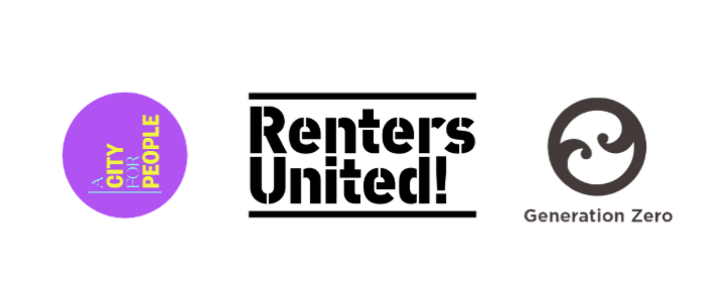 We want more homes for all - Wellington City Council needs to pass an ambitious Spatial Plan.
1. We're in a crisis and people are crying out for help. Adopt an even more ambitious Spatial Plan that means more healthy, accessible, and affordable homes.
2. Allow for density and scale. Up-zone to at least 4-6 storeys everywhere in walking distance of the centre city and along good public transport routes.
3. Targeted heritage protection is good. But blanket protection of colonial character homes that make people sick is bad. Reduce the proposed character protections to small, well maintained pockets.
4. The District Plan that will follow the Spatial Plan must include universal design requirements to make new housing accessible, rules to allow for urban papakāinga, increased social housing investment, better design guidelines and stronger environmental rules.
Why is this important?
We have a crisis.
Wellington can be a city built for people – with thriving communities, green spaces, and well designed homes and buildings that improve everyone's lives.
But Wellington's housing crisis is hurting the people who live here. Decades of inaction mean house prices and rents are out of control, while badly maintained properties rot from underneath us. People are being priced out of the city, spending hours each day commuting while the city sprawls and our emissions rise.
This crisis is different for everyone. Migrants, the LGBTQI+ community, and Pacifica & Māori are discriminated against in the rental market. Disabled people have very little choice of accessible homes. Everything is too expensive.
We need more homes, but the Council hasn't listened
Last year, the Council asked the public for feedback on its 30-year Spatial Plan to make space for more housing. It didn't go far enough. The housing crisis needs serious long-term solutions like drastically increasing the number of homes. So we told them we needed more townhouses. More apartments. More homes close to where people work, live, and play.
We asked them to make it easier to demolish bad quality homes and build new ones by reducing the protections on colonial character houses - these "character" houses are overcrowded, falling apart, and making people sick. They push out the real character: our young people, renters, and creatives who make this city great.
The Council didn't get feedback from everyone in Wellington. They heard a lot from homeowners and people with money who benefit from the status quo. But what about everyone else? 84% of young people (18-24) told the Council they want more housing and demand more ambition. The Council should be listening to the people who are experiencing the housing crisis, not the loud few pulling the ladder up behind them.
We are asking the Council to do the right thing. The Spatial Plan should allow Wellington to plan for the future so that new generations of Wellingtonians can share the city we love.
But to create that city, we need our Council to act. Now's our chance.
Ngā mihi nui,
A City for People, Generation Zero, and Renters United
We have come together to achieve a long-term solution to our city's housing crisis.
Contact: [email protected]