To:

Te Toki Voyaging Trust, National Olympic Committee, International Olympic Committee
Make Waka Ama an Olympic sport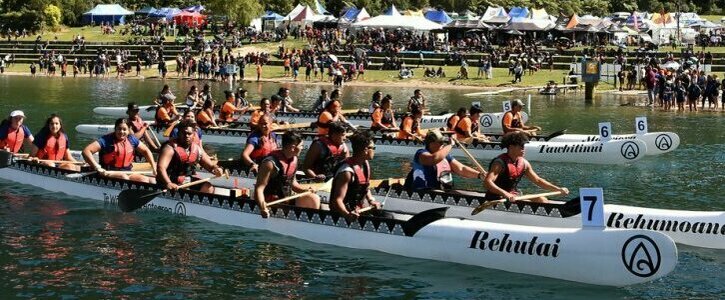 Please sign our petition to join us in calling on our sanctioned trusts and outrigger canoe clubs to enter into a tri-polynesian waka ama sanction agreement (aotearoa new zealand, maoli hawaii and tahiti french polynesian) including multi-hull racing as a popular competitive sport, to work with polynesian expert navigators to implement a strategic policy with timeline as a registered and licensed event for future representatives to enter Olympic games.
"The Olympic rings symbol expresses the activity of the Olympic Movement and represents the union of the five continents and the meeting of athletes from throughout the world at the Olympic Games." (Olympic Charter, Rule 8).
The International Olympic Committee (IOC) may admit an activity into the Olympic program in one of three different ways: as a sport; as a discipline, which is a branch of a sport; or as an event, which is a competition within a discipline. For instance, triathlon was admitted as a sport, debuting at the 2000 Games in Sydney.
Athletes must first comply with the Olympic Charter and follow the rules of the International Federation (IF) governing their sport. The IFs establish the rules and organize qualifying events, while the National Olympic Committee (NOC) of the athlete's country supports the athlete and is responsible for entering them for the Games.
(1) Tokyo Olympics July 23 to August 8 in 2021 (although the games are now held in 2021, for marketing and branding reasons, it is still referred to as 'Tokyo 2020')
(2) Paralympic Games August 24 to September 5, 2021.
(3) Beijing 2022 04 Feb - 20 Feb 2022 (Peoples Republic of China)
Olympic Charter: Chapter 5, Rules 40-44
https://stillmed.olympic.org/media/Document%20Library/OlympicOrg/General/EN-Olympic-Charter.pdf#_ga=1.171251561.879522158.1448460117
National Olympic Committees
https://www.olympic.org/national-olympic-committees
Why is this important?
Waka ama is significantly and widely practiced in new zealand, tahiti and hawai'i. The level of competition is high throughout Te Moana Nui a Kiwa and the sport is still going strong despite Covid-19.
There is cultural recognition of mana in the sport, outrigger canoe racing is a competitive and dominant sport, widely seen as good spectating friendly, the skill and technique is robust hard and fast, power and speed.
Races:
Midgets: W6 250m
Intermediates: W6 500m straight & W6 500m turns / W1 500m & W1 250m dash
J16s: W6 1000m turns & W6 500m straight / W1 500m & W1 250m dash
J19s: W6 1000m turns & W6 500m straight / W1 500m & W1 250m dash
Opens: W6 1000m turns & W6 500m straights / W1 500m & W1 250m dash
Masters: W6 1000m turns & W6 500m straights / W1 500m & W1 250m dash
How it will be delivered
The petition can be delivered through Maori Television at Lake Rotoroa, Innes Common, Hamilton on Mon 8th Feb 2021 with the support of Hoturoa Kerr - Te Toki Voyaging Trust
This particular commemoration is a Waitangi Regatta 2021 (Sanctioned)