To:

The Government of New Zealand
People Must Be Paid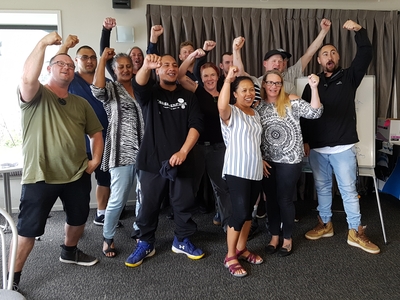 We're calling on the NZ Government to make it compulsory for all workers to get paid during the lockdown, whether or not their company decides to apply for, or is eligible for, the wage subsidy.
Why is this important?
We are all doing our bit to help eliminate the latest COVID outbreak in New Zealand.
While some of us may be essential workers, most of us will be off work, staying at home as required by the Government.
The Government will again spend billions of dollars on wage subsidies for employers to help pay our wages while we stay home to break the chain of transmission. This is the right thing to do – but it also means that employers should deliver on their responsibilities too.
But some employers aren't applying for the subsidy. They are just asking their workers to stay at home without pay. They are refusing to pay employees who are required to stay at home due to the lockdown, or if they are immune compromised. That's not right – and we are asking the government to make sure that they are enforcing the law as quickly and rigorously as possible.
The union movement is calling on the Government to make sure that all workers are getting paid during the lockdown, regardless of whether their company decides to apply for, or is eligible for, the wage subsidy. It's the law. Employees shouldn't have to wait months for pay or have to take their employer to court for the money they are owed.
We ask you to sign this petition to call on the Government to ensure that all companies pay their workers during the lockdown. All workers should get the pay they are owed so that they can look after their families and whanau.
Sign the campaign today.
This is a campaign led in partnership by First Union, E tū and Unite Union.
https://www.digitalwings.nz/images/Etu-Logo.jpg https://www.firstunion.org.nz/vendor/FUNZ/Assets/public/images/FUNZ/logo-white.png