To:

Hon. Willow-Jean Prime
Open Letter: Ban Mining in Conservation Land Now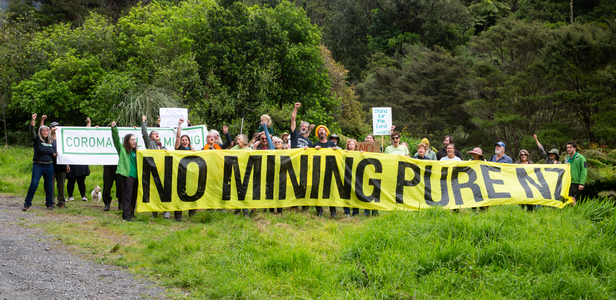 We challenge you to commit to banning all mining activity on and under conservation land in Aotearoa New Zealand by law, including clauses that provide for negotiation with tangata whenua over any Te Tiriti O Waitangi related exclusion, prior to the 2023 General Election.
Why is this important?
The Labour Government has a long held policy of extending Schedule 4 over the Southern Hauraki and has had a policy of no new mines on conservation land since 2014. Since taking office in 2017, the Party has failed to make either policy law.
We are writing to you now as Conservation Minister to challenge you to step up and prevent mining companies from undermining Hauraki / Coromandel and all conservation land nationwide.
We believe that in order to retain any credibility around conservation, your Government must fulfill the commitment made upon first taking office by passing a law that will fully protect all conservation land from mining. We understand that negotiating with tangata whenua takes time, but that specific Te Tiriti obligation can be written in to the law.
We are in a biodiversity crisis, we are in a climate crisis. Why would we compromise even part of one of our biggest assets, our biggest carbon sinks, our last bastion of the unique and special ecology of Aotearoa New Zealand, conservation land, by allowing and enabling mining activity in these places.
You as Minister have the power, and the responsibility, to ensure that our children and grandchildren can have a relationship with the natural world that sustains us in the years to come; the responsibility to ensure that all the unique flora and fauna reliant on these spaces can survive and flourish into the future, the responsibility to provide for future generations.
How it will be delivered