To:

The Minister for Health and Te Whatu Ora
Keep Nga Hau Māngere Birthing Centre open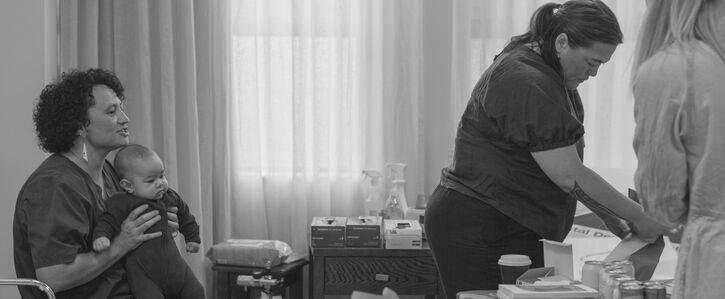 Ensure that Nga Hau Māngere Birthing Centre can remain open and serve the community.
Nga Hau urgently requires funding to remain open. The birthing centre has been open in the heart of Māngere Town Centre for over 4 years because of the generosity of the Wright Foundation, but now further financial assistance is needed.
We're asking the Government to ensure that the centre receives funding so it can remain open and continue to serve the local community, especially Māori and Pasifika whānau.
Why is this important?
Where a gap once existed, this state of the art centre has served many whānau, aiga & families. Over 860 babies have been born there. Thousands of women have experienced vital support via labour cares, antenatal clinics, lactation consultant appointments, contraception and birth education/hapū wānanga.
75% of women birthing at Nga Hau Māngere identify as Māori and/or Pasifika. Research has shown that in the first 2000 days Māori and/or Pasifika have preventable, inequitable experiences. Pregnant Māori and/or Pasifika have the highest death rates and are less likely to receive specialist care.
Nga Hau Māngere is an already 'up–and–running' solution aligning with new health reforms under Te Whatu Ora's Te Pae Tata (2022). "Kahu Taurima | Maternity and early years" is 1 of the 5 priority actions this government plan (under priority action 1 'place whānau at the heart of the system to improve equity and outcomes').
The local community have spoken of how important the centre is:
"Māmā in South Auckland deserve the best care while they are pregnant. Speaking from experience Nga Hau Birthing Centre was exactly that for me. They were amazing from the beginning until the end... I truly believe that if I had been with Nga Hau for my first pregnancy it would not have been so traumatic."
"Our experience at Nga Hau truly set (us) up for success when we took our baby home. We were as rested as we could be and I was given all the help they had to offer to start our breastfeeding journey... I've always had such a sense of calm and a strong feeling of safety when walking through those doors. Mothers deserve to birth at Nga Hau and Mangere/South Auckland deserves to have this incredible facility in our backyard."
"All in all a 10/10 experience for me... I pray to God that this place stays so that midwives are able to birth more of mine and other ladies' babies!"
Nga Hau Māngere provides an essential service to the community and the Government needs to ensure funding is provided so it can remain open.