To:

Minister of Justice Kiritapu Allan, Minister for Women Jan Tinetti, Minister for Disability Issues Poto Williams, Greens spokesperson for Rainbow Issues Elizabeth Kerekere, for Justice Golriz Ghahraman, for Disabled People Jan Logie
Include the queer community, women and disabled people under hate speech law changes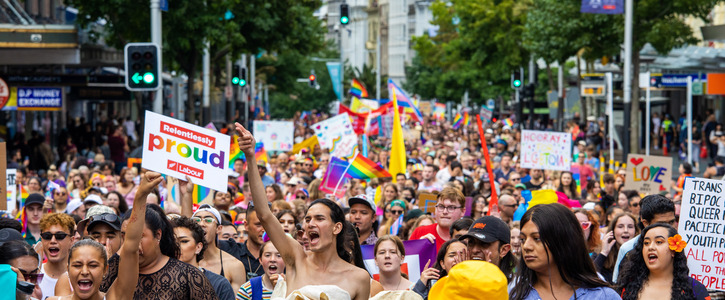 The government is changing the Human Rights Act 1993 to ban hate speech targeted at religious groups but not the queer community, women and disabled people.
Under the Human Rights Act, it is illegal to publish or distribute threatening, abusive or insulting words likely to "excite hostility against" or "bring into contempt or ridicule" any group on the grounds of skin colour, race, ethnic or national origins.
The changes will extend this to cover religious beliefs. It is necessary to protect religious communities, particularly the Muslim community, in light of the terrorist attack.
The government must extend the changes to ban hate speech and incitement of violence against the queer community, women and disabled people.
Why is this important?
In 2022, there have been numerous attacks on the queer community. An arsonist burned down the Rainbow Youth drop-in centre in Tauranga. Gloria of Greymouth, a pink queer church, was vandalised with anti-queer and religious symbols. The owner of Woof!, a queer bar in Dunedin, received two anonymous death threats through the bar's social media account and messages from Freedom and Rights Coalition leader and Destiny Church pastor Derek Tait, of Christchurch, including an image of Tait pointing at the bar.
Hours after the Labour Party announced that it will exclude the queer community from protection under hate speech laws, a 22-year-old gunman entered Club Q, a queer nightclub in Colorado, and immediately opened fire, killing at least five people and injuring 25 others.
In 2017, an Auckland pastor Logan Robertson said he was "not against [gay people] getting married as long as a bullet goes through their head the moment they kiss". That statement will remain legal under the government's changes to hate speech laws.
Are we waiting for a mass shooting inspired by homophobia and transphobia to transpire at a New Zealand queer bar before we protect queer people from hate speech that incites violence? How many lives will it take before the government protects us?
There is well-documented hatred against queer people to necessitate the protection of queer people under hate speech laws. The government's failure to do so will embolden homophobic and transphobic groups, extremist religious groups, and right-wing groups to incite violence against queer people.
The government must protect the queer community, women and disabled people under the hate speech law.
https://www.stuff.co.nz/national/crime/129122700/man-admits-antisemitic-and-homophobic-attack-on-west-coasts-pink-church
https://www.nzherald.co.nz/nz/destiny-church-pastor-accused-of-intimidation-after-posing-outside-queer-friendly-bar-in-dunedin/SXLGUMQ6Y5LO6SZEOWNW4ZQ3DM/
https://www.stuff.co.nz/bay-of-plenty/300700598/pair-plead-guilty-to-burning-down-rainbow-youth-building
https://www.newsroom.co.nz/nzs-hate-speech-laws-explained
https://www.stuff.co.nz/national/politics/300743361/hate-speech-reforms-drastically-watered-down
https://www.theguardian.com/us-news/2022/nov/20/people-killed-shooting-at-colorado-springs-nightclub