To:

Porirua City Council
Protect Porirua East!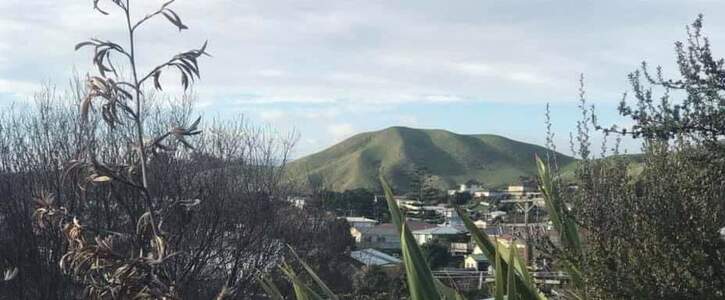 By signing this petition you are supporting Housing Action Porirua's official submission on the Porirua City Council District Plan. Including:
★ Ensuring high standard of amenities for all by opposing the division of suburbs into General Residential Zone and the Medium Density Residential Zone resulting in the latter zone having significantly higher density and lower standards of residential amenity are allowed. Support the same rules for all and a high standard of residential amenity for all.
★ Support residential apartments being developed in the city centre area and oppose the future residential zones being proposed until the potential to provide more housing within the existing urban area has been reasonably exhausted.
★ Ensure provision of fully accessible homes for disabled people, including wheel chair users. Ensure all new builds are accessible and manoeuvrable for wheel chair users, including accessible bathrooms on the ground floor.
★ Prioritise adequate and safe walking and cycling provisions to encourage less private car usage.
★ Ensure that all new buildings are constructed with built-in solar power systems including receptors in roof designs.
★ Require carefully dismantling of current buildings to ensure timber, wiring, piping and roofing materials can be reused and recycled.
You can read Housing Action Porirua's full submission here: https://tinyurl.com/yylhz74k
Why is this important?
The proposed rules in the District Plan would enable a huge 25 year housing development programme in eastern Porirua. The project will mean over 1000 state homes knocked down, families displaced and private property acquired under the Public Works Act to free up land for property developers. The plan will see an additional 2000 houses for private sale crammed into the geographically small suburbs of Waitangirua and Cannons Creek.
The main theme of the proposed district plan is to allow greater housing density, which is needed, but currently it does so in a way that discriminates on social class. Under the proposed plan the generally middle class suburbs become the low density General Residential Zone and the generally working - class suburbs become the medium density residential zone. This means reduced amenities for the east only!
The plan in it's current state doesn't go far enough to tackle climate change. Porirua has an empty city centre that has space for apartment style housing that is walking distance to public transport and amenities. This space should be utilised before digging into our green belt. With over 1000 houses set to be demolished in the East we need to ensure that waste is managed and minimised, and the new builds bring an opportunity to used renewable energy sources.
We need a Porirua that all people can get around and the community can live in. Our current housing stock doesn't meet the needs of our disabled and ageing whānau. Building new homes and spaces gives us an opportunity to make sure that everyone is adequately housed, can age in place and is able to participate in community.
If you want to make your own submission you can do that here: https://poriruacity.govt.nz/your-council/city-planning-and-reporting/district-plan/proposed-district-plan/
How it will be delivered
The signatures on this petition will support Housing Action Porirua's submission which will be submitted on Thursday 19 November.