To:

Christchurch City Council
End library book fines in Ōtautahi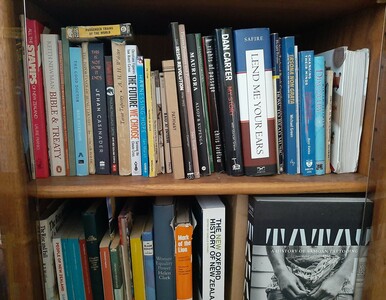 That the Christchurch City Council end library overdue fines as supported by Public Libraries New Zealand (PLNZ)
Why is this important?
There is "...no evidence that library overdue charges are an incentive for returning items on time. The experience of libraries in New Zealand and overseas is that overdue charges are a more effective deterrent and barrier to library usage, disproportionately impacting members of the community on lower and fixed incomes." (1). This change is important as it will bring Ōtautahi up to par with its peers across Aotearoa including Auckland, Carterton, Clutha, Dunedin, Masterton, Nelson, Selwyn, South Taranaki, South Wairarapa, Stratford, Upper Hutt, Waikato and Waimakariri that have, and or are removing these fines because evidence does not support that they work, and that they create barriers to access and learning. We have also seen post lockdown when the Council encouraged people to return books with a fee waiver we did, lets now make that permanent (2).
(1). Report to Dunedin City Council from 27 October 2021 when they decided in favour- https://infocouncil.dunedin.govt.nz/Open/2021/10/CNL_20211027_AGN_1542_AT.PDF
(2). https://newsline.ccc.govt.nz/news/story/libraries-issue-call-to-return-overdue-books
How it will be delivered
If in level 2, via zoom to Christchurch City Council.