To:

New Zealand Parliament
Adopt the Sustainable Development Goals in Aotearoa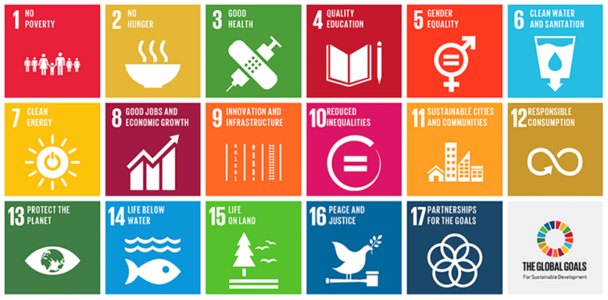 New Zealand could be doing much better in adopting the Global Sustainable Development Goals (SDGs). We're calling the Government and NZ Parliament to:
⭑ Appoint an independent Commissioner for the SDGs;
⭑ Allocate SDGs to each Parliamentary Select Committee and require reporting against them; and
⭑ Transition Parliament into a four year term.
Why is this important?
In 2015, New Zealand joined countries around the world by signing up to the United Nations Sustainable Development Goals - a blueprint to achieve a better and more sustainable future for all. New Zealand is one of the many countries who made a commitment to implement the SDGs at home, and support the UN in achieving the SDGs in other parts of the world. But we are not doing enough.
An independent Commissioner is recommended by Dr Girol Karacaoglu. He calls this an 'Office of Wellbeing', similar to the 'Future Generations Commissioner' in Wales. This should provide advice on long-term environmental, social and economic objectives with associated targets and monitor progress towards these objectives.
The Inter-Parliamentary Union and UNDP have published a report recommending parliaments build an understanding of the SDGs. We should also be "mainstreaming the SDGs within parliamentary mechanisms". It is promising that the Auditor-General is reviewing NZ's preparedness to implement the SDGs, but our NZ Parliament could be doing better.
In the lead-up to Election 2020, Judith Collins and Jacinda Ardern seemed to agree on something – a four-year parliamentary term. Research New Zealand then found that out of a survey of 1000 people 61% supported moving to a four-year term. If we're going to encourage long-term planning for future generations under the SDGs, then we need to revisit extending our Parliamentary term. Let's not forget it until the next election.
If you care that:
Everyone in New Zealand has enough and nutritious food too eat;
Everyone in New Zealand can visit a doctor when the person needs to;
Women and girls enjoy the same rights, opportunities, and outcomes as men and boys;
Everyone has access to clean drinking water;
New Zealanders have decent work which is safe and pays for a living; and
Aotearoa's environment stays beautiful,
Then you should be caring for the SDGs and signing this petition. The SDGs will help you to talk to your whānau, friends and colleagues about what we can and need to do to make NZ a better place to live for all. Our Parliament and Government can do better on the SDGs and in planning for our future.
How it will be delivered
If we get enough signatures, we'll present this petition to Parliament.
If you are an organisation who supports this petition, please email, with your logo: [email protected]. We'll add your logo to our petition.