To:

Prime Minister & MPs
School Strike 4 Climate NZ & 4 Tha Kulture Open Letter Calls For Covid Green Response
SN
Campaign created by
School Strike 4 Climate NZ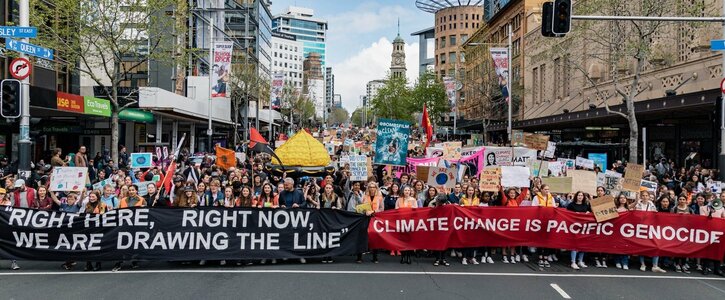 Tēnā koutou Ministers of the New Zealand Government,
We would like to begin this letter by acknowledging the amazing mahi from essential workers and iwi, as well as the leadership taken by the Government in combating the COVID-19 health crisis. We've united and worked together to take care of our friends, families, and communities. Next, we must turn towards planning for our future as we move out of this critical situation.
On September 27 2019, 170,000 New Zealanders took to our streets. The crowds stood in solidarity, flew their flags, chanted in unison and demanded climate justice. Together, we formed the largest protest in New Zealand's history.
Today, School Strike 4 Climate and 4 Tha Kulture is calling on the Ministers of the New Zealand Government to respond to COVID-19 in a way that benefits both the people and the planet. The decisions being made today will play a crucial role in determining the state of tomorrow. We need to do this right.
This is a critical fork in the road when it comes to meeting or not meeting the IPCC's target of a 50% reduction in emissions by 2030. It is crucial that we take the right path to keep warming below 1.5°C and avoid the most catastrophic effects of the climate crisis.
We need to listen to the indigenous voices that are too often excluded from the conversation. Colonial systems are at the root of the climate crisis so Mātauranga Māori and indigenous knowledge need to be at the forefront of our response to COVID-19. The Māori value of kaitiakitanga must guide our actions going forward. It is crucial that we collaborate with iwi, hapū and our Pacific neighbours to create a 'new normal' that benefits both all of the people and the planet.
Better yet, the path to creating this 'new normal' will bring about the exact kind of stimulus the economy so desperately needs right now. By investing in zero-carbon infrastructure and sustainable businesses, we will create thousands of productive, green jobs while also improving our resilience when it comes to facing the climate emergency.
Let's use this opportunity to create a better future. Let's decolonise and honour the terms of te Tiriti o Waitangi. Let's fund accessible and affordable public transport and create walkable cities. Let's switch to 100% renewables and improve the energy efficiency of public housing and buildings. Let's rapidly transition away from fossil fuels and invest in incentives to steer ourselves onto the right path. Let's support eco-friendly startups and empower New Zealand to become a world leader in innovative, sustainable agriculture. And let's ensure that any bailouts made come with an enforced commitment to emissions reduction goals.
It would be a mistake to emerge from this crisis still clinging to the past, so we are urging the Government to invest in a better future, not a bigger failure. Our success so far has come from making saving lives our top priority. It is vital that we do not disregard this approach. Responding to COVID-19, the money needs to be spent on safeguarding our future, not undermining it.
"Te toto o te tangata, he kai; te oranga o te tangata, he whenua."
While food provides the blood in our veins, our health is drawn from the land.
You can read our full letter to the PM and Ministers here: https://www.schoolstrike4climate.nz/open-letter
Why is this important?
As the youth of Aotearoa, it is important that the decision and projects that we put forward work around securing our generation a safe future. The children of New Zealand will be paying off the debt collected from the stimulus project. We demand that you, as the leaders of today, ensure us a safe future