To:

Kiwibank
Reinstate Helen Kelly's nomination to the NZer of Year Awards, mate.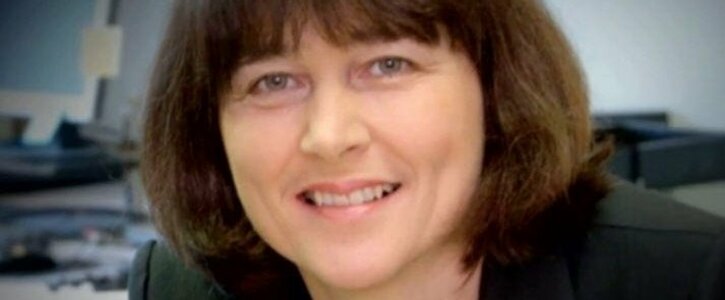 1. To pass on the following message to the NZer of the Year Award organisers asking them to consider it seriously.
2. To notify the NZer of the Year Award organisers that you will respond positively to any request for a rule change to make this possible.
Why is this important?
Dear NZer of The Year Awards,
We the undersigned New Zealanders imagine the decision to remove Helen Kelly was not lightly made.
Nevertheless we think your decision should be reconsidered. And if a rule change is needed to achieve this we ask you to make that rule change.
Helen is a hero and inspirational role model to tens of thousands of New Zealanders - many of whom nominated her for the award while she was alive (till Oct 14th) and still fighting to stay that way. 
Voting closed for nominations for the award on September the 30th. At that time she had received the most public nominations.
That Helen had such widespread support for this recognition is far from surprising. In the final months of her life Helen connected with thousands more NZers as she continued to do what she had always done - fight for justice and fairness for the benefit her fellow Kiwis.
Her death itself, up to her last breath, was the most dignified you could possibly imagine.
A week before her death she was still tweeting in defence of the rights of others. As she approached death she gave up precious time to media interviews to highlight the suffering of her fellow Kiwis, mounting the final campaign of her life in support of making access to medicinal cannabis for terminally ill New Zealanders easier.
Public polls showed Helen's final campaign was supported by an overwhelming majority of the public.
Helen accomplished an enormous amount in her 52 years of life, before her time with us all was cut short by an aggressive lung cancer.
We agree with the chorus of eulogies following death which have said that she would have doubtless accomplished a great deal more if she had survived. But for us she was a hero for what she had already done, for her Trade Union work and support of workers rights - whether unionised or not, New Zealander or not - for her integrity and for her kindness.
For all these reasons, if ever there were a case when the New Zealander who has died should remain eligible for this award it is this one.
Respectfully
Your mates.
-----------------------------------------
Media Coverage Of This Petition
----------------------------------------
Newshub >> http://www.newshub.co.nz/nznews/petition-to-put-helen-kelly-back-on-the-shortlist-for-new-zealander-of-the-year-2016102913
Stuff >> http://www.stuff.co.nz/national/85874277/helen-kelly-ineligible-for-the-new-zealander-of-the-year-award-category
RNZ >> http://www.radionz.co.nz/news/national/316789/helen-kelly-ineligible-for-nzer-of-the-year
NZ Herald >> http://www.nzherald.co.nz/nz/news/article.cfm?c_id=1&objectid=11738289
TVNZ >> https://www.tvnz.co.nz/one-news/new-zealand/online-campaign-helen-kelly-made-eligible-honour
Paul Henry Show >> http://www.newshub.co.nz/politics/huge-respect-but-no-honour-for-helen-kelly---pm-2016103109
Stuff >> http://www.stuff.co.nz/national/politics/85897243/john-key-agrees-with-not-awarding-new-zealander-of-the-year-posthumously
Scoop >> http://www.scoop.co.nz/stories/HL1610/S00096/5000-nzers-back-helen-kellys-reinstatement-to-nzer-of-year.htm
Scoop >> http://www.scoop.co.nz/stories/HL1611/S00034/helen-kelly-and-the-compassionless-people.htm
-----------------------------------------
UPDATE NOVEMBER 8th : - ADDING A PLAN B
----------------------------------------
Many New Zealanders believed Helen Kelly might have become a great Prime Minister had she not been taken so young. In this context Helen's style of principled, enlightened, and selfless political activism serves as a wonderful example to future generations of activists and politicians.
These days few people are willing to consider a move into representative politics – the nastiness and apparent futility makes it appear to be a frightening path to pursue. But it is one which we need to encourage people to consider and then choose to pursue.
With that in mind a solution for honouring Helen Kelly becomes obvious. Let's create a new award - bearing Helen's name (with her family's permission) - to celebrate selflessness, achievement and courage in political service – either as activist or politician, to be awarded annually to someone who is truly the best of us, as Helen undoubtedly was.
If you would like to help put together some kind of meaningful memorial for Helen Kelly – either this idea or another - then please email me at [email protected] - It is going to take a coalition to get something like this flying.
Read more here >> http://www.scoop.co.nz/stories/HL1611/S00034/helen-kelly-and-the-compassionless-people.htm#proposal
How it will be delivered
Will print it out and get a party of brave souls to take it over the the Kiwibank HQ.