To:

Social Services and Community Select Committee
Press Pause on the Charities Act changes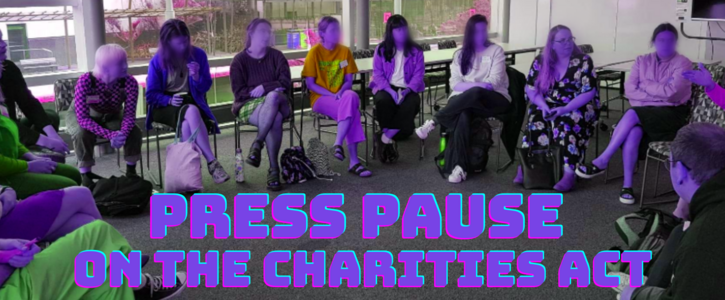 The Charities Amendment Bill needs to be withdrawn, at the recommendation of the relevant Select Committee, and an independent first principles review of the Charities Act 2005 and its implementation be carried out.
Why is this important?
The charities sector, accountable first to the communities of Aotearoa, plays an important independent role in our democracy. With over 28,000 registered charities in New Zealand, the Charities Amendment Bill will have a far reaching impact in the for-purpose (aka the 'not-for-profit') sector.
It has been asked whether the Charities Amendment Bill is a 'wolf in sheep's clothing'. While some elements of the Bill are helpful and look good, the devil is in the detail. Government says the Bill will 'modernise' the Charities Act 2005. In fact, much of the Bill ensures greater Government control of the charities sector, reduced sectoral independence, and a reduction thereby of the sector's essential contribution to democracy.
It was Labour Party policy for the 2017 election to "prioritise the long-promised first principles review of the Charities Act". This would include ensuring that charities can engage in advocacy without fear of losing their charitable status. The Minister now says this review is not needed.
Any legislation impacting on this sector needs to provide an enabling framework rather than one that restricts the sector from being a voice for its communities. This will be the last chance for the Act to be independently reviewed for many years to come.
The petition can be signed by an individual or an organisation, or by both, separately. Please complete this signing by midday on 8th December, so it can be submitted to the Select Committee in time.
We encourage you to make your own submission by emailing the Select Committee directly at [email protected] or using this online form on the Parliament website: https://www.parliament.nz/en/pb/sc/make-a-submission/document/53SCSS_SCF_BILL_127163/charities-amendment-bill
How it will be delivered
This petition and signatories will be emailed directly to the Select Committee as a collective submission.