To:

House of Representatives
NZ Sign Language Accessibility to Commemoration, Anniversaries & Festivals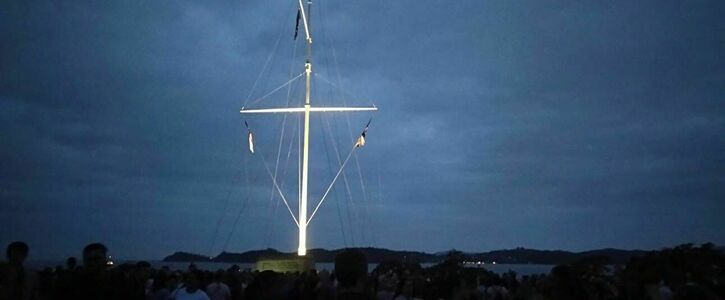 Dear House of Representatives,
We the undersigned request the House of Representatives to fully fund NZ Sign Language accessibility to Waitangi Day Commemorations and other commemorations, anniversaries & festivals throughout NZ.
We request that:
- NZ Sign Language Interpreters are fully funded for formal coverage of commemorations, anniversaries & festivals in their local regions throughout NZ.
- NZ Sign Language Interpreters are fully funded for social interpreting throughout the day of the commemorations, anniversaries & festival events occurring throughout NZ.
- Update all legislation and policies to reflect this access need for example:
Waitangi National Trust Board Act 1932:
Within the preamble of this act, 'with a view to presenting and giving the said land as a place of historic interest, recreation, enjoyment, and benefit in perpetuity to the inhabitants of New Zealand:'
The act uses the word 'inhabitants' which is you and me. Yet Deaf and disabled groups still struggle to be fully included in commemoration events due to the lack of access (such as social NZSL interpreters - note that the formal proceedings (Dawn Service, Governor General and Prime Minister Powhiri have NZSL Interpreters that are already funded for)).
Why is this important?
Deaf people need access to NZSL Interpreters to communicate with friends, whānau, stall holders, at public events.
Formal NZSL interpreting at these events means Deaf people can follow the proceedings, speeches given by dignitaries, and participate too.
Not having access excludes Deaf people from participating in commemoration events fully.
This could be anything from wanting to know more about the products being sold by stall holders to having a catch up conversation with friends & whanau one meets at these events, engaging in discussions on matters pertaining to the event itself with other attendees.
How it will be delivered
Deaf Action NZ and Tu Tangata Turi will hand this petition to Willow-Jean Prime
When:
10am
March 31st 2021.
Where:
Wai a Ariki Food Forest
corner of Whimp Ave and Church St
Onerahi
Whangarei