To:

An Open Letter to the Prime Minister
Make the NZ courts safe for victim-survivors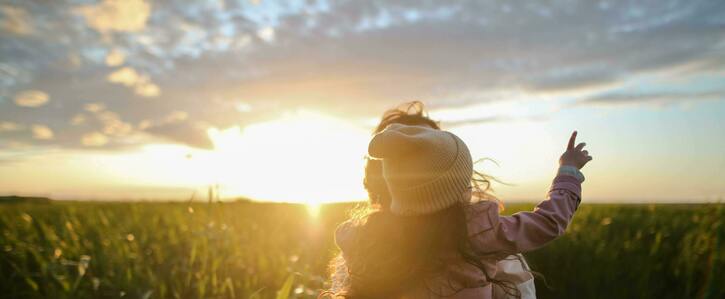 Dear Prime Minister,
New Zealand's response to violence against women and children is only as good as the weakest part of our response system. The recent case of Mrs P reported in the media, along with extensive accounts from advocates, victim-survivors themselves and researchers over many years has shown that the courts are one of our weakest points. The urgent changes we are calling for require our courts (Family, Criminal and the higher courts) to respond safely and effectively to protect victim-survivors and be more transparent and accountable to the people they serve (New Zealanders).
On 22 April 2021, an open letter was sent to the Prime Minister. The letter has been signed by 71 academics and agencies from throughout New Zealand and asks for the following;
• We request that the Government provides Mrs P with appropriate compensation for the harm caused to her by the "miscarriage[s] of justice" (W v R [2020] NZCA 286) she has suffered.
• We request that you seek assurance from the Chief Justice, the Principal Family Court Judge, Chief District Court Judge, Chief High Court Judge, the Judicial Conduct Commissioner, and the Crown-Solicitor that Mrs P's case will be internally investigated, and that accountability will be sought.
• We request that those who acted inappropriately, contributing to this miscarriage of justice, are required to undertake training in domestic violence and coercive control.
• We request that you pursue with the appropriate persons or bodies the need for urgent change within the Family Court to upskill its actors (judges, lawyers, psychologists) in the area of violence against women and children and coercive control, and design and implement a specialist response to family and sexual violence cases in the Family Court. This should include publication of Codes of Practice for Court professionals on Family Violence according to section 254 of the Family Violence Act 2018, to guide Court/professional conduct in relation to victims of family violence.
• Until the Family Court can be trusted to act on the basis of up-to-date knowledge about intimate partner violence and sexual violence – rather than minimising, trivialising, and ultimately ignoring it, while turning the abused party into the villain – we request that input is sought from external experts in the field. This is essential and it is urgent if our courts are to care for the women (and their children) who do what the primary prevention of violence messages tell them to do – speak out and refuse to accept violence and abuse.
• We request that the Government's policies and interventions targeting the primary prevention of family violence consider how its messages and guidance to victims and survivors can be supported (rather than sabotaged) by the actions of other state actors – in this case our courts.
• We request that the Government implement CEDAW's recommendation for a Royal Commission of Inquiry into the Family Court.
• We request that you reassure us that you have heard our concerns, and our requests, and that there is a pathway for putting measures in place that demand more accountability from the courts – and especially the Family Court – in its treatment of women and children who have suffered domestic violence and abuse.
To read the Open Letter in full and the list of signatories please visit
https://www.stuff.co.nz/national/crime/124918483/she-was-failed-experts-call-for-investigation-into-case-of-mrs-p
⭑ If you would like to show your support for the letter please add your signature to this campaign. ⭑
Your name will not appear on the OurActionStation website page. We may print off the names and postcodes of people who sign in support and share these with the Prime Minister. We won't share your details with any other third parties.
Why is this important?
The following excerpt is taken from our open letter.
On April 15, Stuff published a detailed case study of one woman's treatment within New Zealand courts. This poignant story shows state power and ignorance colliding to harm a vulnerable woman: a woman who should have been able to rely on the state and the courts to understand her situation and protect her. Instead, it wrongly criminalised her, causing further harm and suffering.
Mrs P was a party in Family Court proceedings. She provided a stack of evidence to the court that she had been abused by her former partner. In one of the documents she submitted in evidence, she twinked out private information that she did not want before the court. She initialled the change. In what was arguably, at worst, a misdemeanour 'lay person's redaction error', the trial judge accused her of lying to the court. He appeared to take umbrage, bullying her during the trial and finding in favour of her former husband who had abused her.
Not only did the trial judge disbelieve the woman had been abused, saying "I am in no doubt that she was not abused by [her ex-husband]", he referred her to the police on the grounds of perjury. The case was prosecuted by the Crown, and Mrs P was convicted, narrowly missing a custodial sentence. Eventually the Court of Appeal overturned Mrs P's conviction, but not before she had served a sentence of one year on home detention; been ordered to pay $400,000 in costs, resulting in bankruptcy; and lost her job as a teacher. The Government has refused compensation.
The story highlights multiple occasions where the system has failed Mrs P – as a woman who suffered domestic violence, she was further harmed by the very institutions that women are urged to turn to for help. The treatment of Mrs P within both the Family Court and the District Court is a stinging indictment of the operations of our courts, and some of the judges and lawyers who operate within them.
The detailed revelations about how Mrs P was treated in the Family Court are particularly significant, because such information is rarely provided for public scrutiny. Her mistreatment by the courts may seem extreme. However, core elements of this case resonate strongly with what advocates tell us about women's and children's experiences in the Family Court, and with what some of us know from our own practice and/or research. That is, the Family Court is currently unsafe for too many women who have experienced violence and abuse from their male partners, and for children who are subject to violence and abuse from their fathers or father-figures.
In 2018, the United Nations Committee on the Elimination of Discrimination against Women (CEDAW), as part of its four-yearly review of New Zealand, was so concerned at the treatment of women and children in the Family Court, it recommended that there be a Royal Commission of Inquiry held. In March 2021, in its midterm review of New Zealand's progress on that recommendation, CEDAW stated that the Government's review into the Family Court failed to address the root causes of the problems and the issues of safety for domestic violence victims who come to the Family Court. CEDAW has recommended that the New Zealand Government "take appropriate action to address the root causes of the drawbacks for women, the obstruction of justice for women and the hindrances to their safety inherent in the family court system." And furthermore, CEDAW has recommended that the state "operate the legislative and structural changes necessary to make the family courts safe and just for women and children, in particular in situations of domestic violence."
It is not good enough for New Zealand to say it is committed to preventing family and sexual violence, and to tell our population 'It's Not OK', when the very courts many women will need to turn to for protection and for care-of-children arrangements are at risk of turning on them in their time of need. We continue to be deeply troubled by stories that mothers involved in the Family Court system risk being treated as vindictive and 'alienating' if they disclose violence and abuse they or their children suffer. Many of us have heard from women desperate because they have been warned that if they don't stop raising concerns related to abuse of their children, they risk losing their children.
We are writing to you, Prime Minister, with the following requests, because although the most excessive misuse of power in Mrs P's case was in the Family Court, the problems rippled out more widely, implicating the District Court, the High Court and Crown Solicitors, and with ramifications for the safety and success of New Zealand's family violence prevention messages. These problems, therefore, need to be tackled in each of these places, but with an overview of the interconnectedness of the problems.
--------------------------------------------------------------