To:

House of Representatives
Teach New Zealand and Te Tiriti history to adults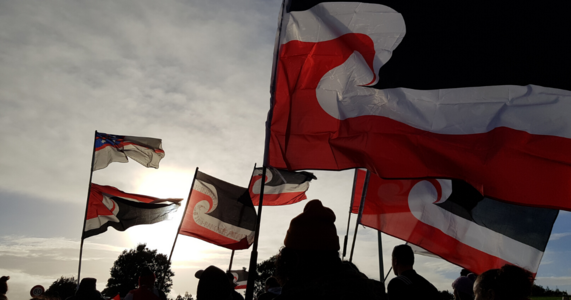 To the House of Representatives,
We ask you to:
Ensure a Te Tiriti education strategy is developed for adults and wider communities to learn about the hapū/iwi histories of their local area, colonisation and its impacts, the context and content of Te Tiriti o Waitangi, and how to honour Te Tiriti in their own lives.
This includes increasing resources and funding towards hapū, iwi and communities to offer free, accessible, education initiatives in local communities.
On a national level, it should include a paid public holiday to commemorate a date of historic and cultural significance e.g. Matariki, Parihaka or the New Zealand land wars.
Why is this important?
In 2017 10,000 members of the ActionStation community came together to co-create our united vision in Te Ira Tāngata: a People's Agenda. This vision looks ahead to a positive future in the year 2040, the 200 year anniversary of the signing of te Tiriti o Waitangi.
Our community has the vision that Aotearoa New Zealand in 2040 will be a fair and flourishing country with care, creativity, courage and compassion at its core. We will honour te Tiriti o Waitangi and the rights of indigenous people in our constitution, our institutions and in everything we do.
We envision in 2040 that Aotearoa New Zealand's constitution and structures reflect our Treaty commitments, and rangatiratanga is guaranteed to Māori. Every person in Aotearoa New Zealand understands and respects Te Tiriti as our founding document, understands the harm done by colonisation in our country, and works to heal injustices and to see Te Tiriti honoured.
The Government have committed to including New Zealand history education in the core curriculum in primary and secondary schools for 2022. This is necessary and overdue. But adults and wider communities need opportunities to learn too.
Sign the petition to ask the Government and political parties to join in building a future where each of us understands, values and honours Te Tiriti o Waitangi and our unique history that brought us here.