To:

Minister of Finance and Minister of Education
Equal access to resources for all students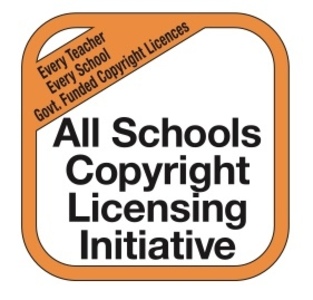 We urge you to consider funding of an all schools copyright licence so that all our teachers and students have equal access to the digital and physical resources they need for their teaching and learning.
Why is this important?
The Ministry of Education's purpose is to shape an education system that delivers equitable and excellent outcomes for children and young people, and a strong theme from the Prime Minister is that we need to maintain momentum to close the digital divide, and address equity issues in education.
Resolving digital inequality will underpin the stronger, fairer education system that is central to Labour Government policy.
As of July 2021, only 910 out of approximately 2,500 schools are copyright compliant with a licence, while the balance either cannot afford the licence or are unaware of their legal obligations or consequences. This means that there are approximately 500,000 students in schools without a copyright licence.
These students are either deprived of access to one or more media forms of these pedagogically vital resources, or their teachers are inadvertently in breach of copyright law in using these forms of content illegally.
In New Zealand copyright licences are purchased by each individual school on a voluntary basis, as directed by their Board of Trustees.
In Australia and the UK licences are purchased for schools by their respective governments. There, online resource centres that deliver licensed material to schools make it easy and cost effective to access the broad array of curated educational content.
This petition asks the Minister of Finance and the Minister of Education to abandon the current school by school licence environment, created under the 'Tomorrow's Schools' policy, and fund an all schools copyright licence for the benefit of our students and teachers.
The Principal of Onehunga High School in Auckland, Deirde Shea, embodies the ethical and moral approach to copyright compliance. "Being licensed is the right thing to do in every sense of the word," she says, "not only for our students and teachers to access and share more content, but what's equally important is supporting the people that create the work. Because without those people creating content, we wouldn't have the resources to teach the youth of New Zealand." Quote from an article which originally appeared on EducationCentral.co.nz, 26 June 2019