To:

House of Representatives
Disabled people deserve their full equitable rights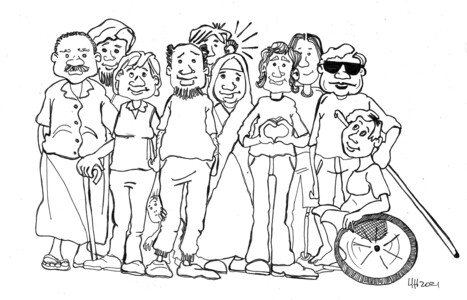 Join our call asking the House of Representatives to ensure the Ministry for Disabled people is led and run by disabled people, to ensure disabled people are in leadership roles and their rights are upheld.
Nothing about us without us!
Why is this important?
Everyone should feel included in our society and have access to opportunities. The Government has a responsibility to ensure disabled people can access their full and equal rights.
They can do this by ensuring the Ministry for Disabled People is led and run by disabled people. This will enable a society where disabled people can be fully included to be able to fully participate.
Disabled form 24% of Aotearoa's population yet experience inequitable access to health and disability services, education, a lack of accessible housing, lower employment statistics and struggle to break out of poverty through no fault of their own.
There are many barriers disabled people face because society is built inaccessibly. For too long disabled have been ignored and denied equitable access and it is long overdue to bring them in from the cold.
The Ministry of Social Development and Ministry of Health announcement of a non-disabled person, in the form of career official Justine Cornwall, to head the establishment unit of the new Ministry for Disabled People is deeply concerning.
Disabled are generally unhappy that the new transitional director is not disabled and the voice of disabled is not present. Nothing is transparent and open which is concerning disabled that this will be led but from a non disability framework.
We believe that while the position is a fixed-term role, the Establishment Director will be critical in setting a culture of inclusion and accessibility that is different from the judgemental, patronising culture of the past. For the sake of authenticity, a leader who identifies as a member of the disability community should have been in that role. However, the hope is that the appointment of the permanent head of the ministry will lead to a disabled person heading it. We want nothing about us without us, including in the development of the new Ministry.
Please support our petition to help us gain full, non-disabling access to society. Remember disability is the only identity that does not discriminate.
How it will be delivered