To:

Minister of Social Development Anne Tolley and the National Government
Tell Anne Tolley and the National Government you want specific homelessness policy now!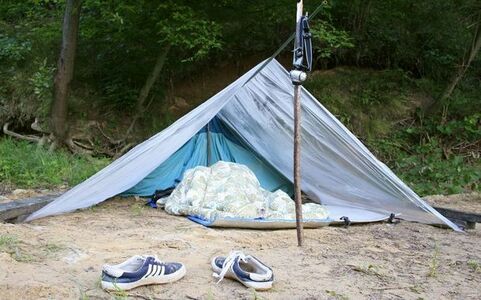 Dear Minister for Social Development,
With the ever growing social issue of homelessness in New Zealand, we ask you to:
1: Create specific, effective government policy that tackles homelessness as a distinct social issue. Currently New Zealand has none.
2: Add homelessness to the Social Development portfolio to bring us in line with the many other OECD countries which tackle the issue directly.
Why is this important?
**LATEST NEWS**
We delivered the petition! On 3 May the petition was accepted by Labour Party Deputy Leader Jacinda Ardern and MP Phil Twyford. This has now been referred to the Social Services Committee for consideration on the 21st of June. We will of course be right there asking why we don't have a member of parliament directly responsible for homelessness.
Thank you so much for your support to get effective strategy to end homelessness in New Zealand. We'll keep you updated as the petition goes through the Select Committee process, as there will be opportunities to take action once again. While the petition is closed you can sign to receive updates of future events in the campaign to end homelessness in New Zealand.
You can watch Jacinda Ardern's FB live recording of the presentation here: https://www.facebook.com/jacindaardern/videos/10154326485732441/?pnref=story
News coverage by the NZ Herald and Maori Television: http://www.nzherald.co.nz/nz/news/article.cfm?c_id=1&objectid=11849240 and https://www.maoritelevision.com/news/regional/petition-calls-end-homelessness-nz
We are in a housing crisis.
Skyrocketing house prices and the cost of living mean one in 100 New Zealanders are now homeless, including children, the elderly and young families. [1]
Over the course of the last year we've seen far too many harrowing stories of families forced to live on the streets, in cars, or crammed into garages. [2]
A recent inquiry found that the current level of homelessness in New Zealand is "larger than any other time in recent memory and is continuing to grow". [3]
It's never been worse, and the Government needs to act. It's time for a comprehensive plan to end homelessness.
The recent cross-party enquiry has made 20 recommendations, with the core recommendation being create a national strategy to address homelessness.
But the Government's has brushed them off, saying homelessness has always been a problem, and that they are already solving it.
It's not good enough. We are in a crisis, and we demand action. Will you join us to demand immediate national action to end New Zealand's homelessness crisis?
Want to support us more? Don't forget to follow us on Facebook. www.facebook.com/GimmeShelterNZ
References:
[1] http://www.radionz.co.nz/news/national/305536/one-in-100-nzers-are-homeless-study
[2] [3] http://www.stuff.co.nz/national/politics/85147550/Govt-must-find-political-will-to-tackle-homelessness-cross-party-inquiry