To:

Councillor for Hornby
Upgrade Awatea Park Playground to increase more resources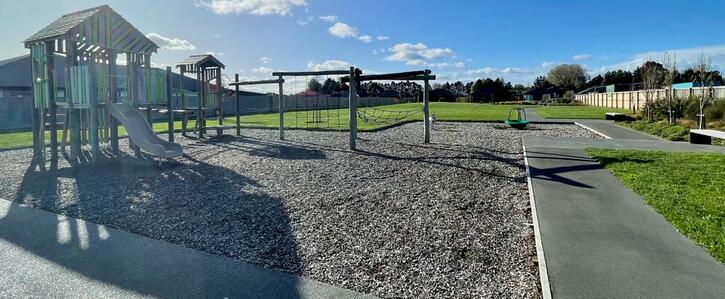 As a resident of the Awatea Park subdivision, I am writing to ask for support in improving the Awatea Park Playground. Currently, the playground lacks adequate resources and is not meeting the needs of the growing number of families in our community.
I recently raised this issue with the City Council and asked for more resources added like: Swings, Climbers, Picnic tables, BBQ, Flying Fox, Seesaw, Sandpit, and Monkey Bar; and while they acknowledged our concerns, they cited budget constraints as a limiting factor and rejected it completely. However, as a community, we can make a difference by coming together and expressing our collective voice.
Why is this important?
I believe that by installing at least Swings, a Monkey bar, and a Seesaw, we can enhance the appeal of the playground for children and make it more enjoyable for them to play in. These relatively low-cost additions can make a significant difference to the quality of life for families in our community.
I have spoken to several other residents who share my sentiment, and I am confident that with your support, we can make a meaningful difference. By signing this petition, you are helping us to demonstrate to the City Council the importance of improving our playground and making it a more family-friendly space.
How it will be delivered
I have already raised this with our local area councillors. They informed me that they would look at the matter and explore possible solutions during the Annual and Long Term Plan budget seasons.
In addition, I would like to share this with all Awatea Park residents and have collected signatures to support my request. I plan to deliver the petition to our area councillors to demonstrate the significant community support for upgrading the playground.