To:

The House of Representatives; and the Cross-Party Mental Health and Addiction Wellbeing Group
Ensure access to ERP therapy for people living with OCD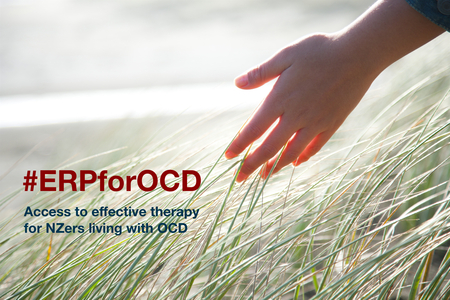 Over 50,000 New Zealanders live with the mental distress of Obsessive Compulsive Disorder (OCD). Exposure Response Prevention (ERP) therapy provides the skills needed to break free from OCD, whereas other kinds of therapy are ineffective. It is frustrating and wrong that ERP therapy is very difficult to access in the public health system (1).
Those who can afford to do so turn to the private sector. Many people living with OCD can't afford private therapy. The Disability Allowance is nowhere near enough to cover the cost of a course of weekly treatment. Those who do manage to gather enough money will struggle to find a psychologist or psychotherapist who has expertise in ERP and is accepting new clients.
People remain trapped in an exhausting cycle of unwanted scary thoughts (obsessions), fear, doubt and anxiety, and time-consuming routines (compulsions). Everyday activities such as going to school or work, sharing a meal and driving a car can become impossible. People often get exhausted, and more problems develop - relationship breakdown, unemployment, depression, substance use, self-harm and thoughts of suicide.
We call on the The House of Representatives and on the Cross-Party Mental Health and Addiction Well-being Group to support the 50,000 New Zealanders who live with OCD, by ensuring timely and equitable access to effective therapy via training to expand the workforce capable of delivering ERP therapy, both in primary and secondary care.
Why is this important?
How it will be delivered