To:

Linda Stewart, Waka Kotahi NZ Transport Agency, Director regional relationships
Fix this State Highway 3 Intersection and save lives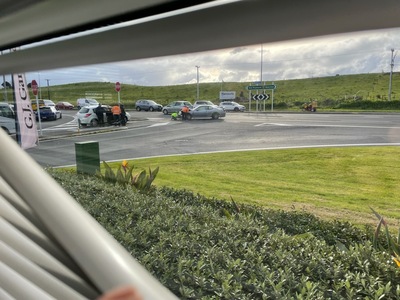 We the residents, road users, and businesses affected by the intersection of State Highway 3 and Egmont Road, Waiwhakaiho, New Plymouth, demand that the Waka Kotahi NZ Transport Agency immediately plans, finances, and includes the remedial work for this intersection in their work program.
Why is this important?
This State Highway Intersection is a historical unresolved community problem for the businesses residents, road users, and emergency services of the district.
There have been countless attempts by the local community to engage Waka Kotahi NZ Transport Agency to implement a safe and effective traffic management plan for this intersection.
The local businesses witness and are affected by vehicle accidents and near misses at this intersection on a daily basis. Yet Waka Kotahi NZ Transport Agency have no plans to upgrade this intersection.
The current configuration of this intersection is poorly planned, not fit for purpose and is the cause of life-threatening incidents to users every day. Ambulance response times to the community at large are adversely affected by the poor traffic flow through this intersection. If this intersection is not rectified in the foreseeable future lives will (are) being put at unnecessary risk and will ultimately result in a loss of life.
The upgrade of this intersection will provide a safe and efficient state highway intersection that will enable effective traffic flow and enhance the safety of all road users.
With this petition we are bringing the safety issues of this intersection needs to the immediate attention of the Waka Kotahi NZ Transport Agency. Sign today as part of the community calling for urgent action!