To:

Ministers of the New Zealand Government: Transport, Conservation, Tourism, Environment and Local Government
Save Mangamaunu Surf Break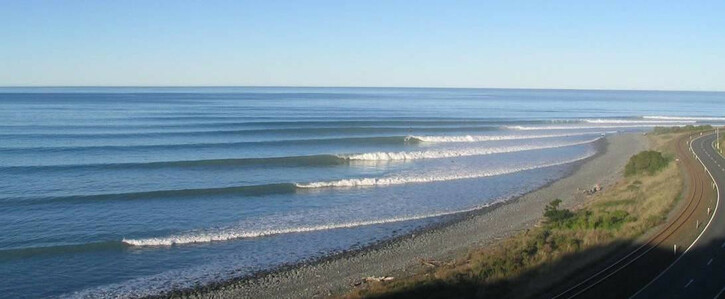 Stop the destruction of this iconic New Zealand Surf Break: MANGAMAUNU
We the undersigned request that the Ministers call in / withdraw the consent that is currently being processed inappropriately under emergency earthquake legislation to create a seawall and a cycle way in the foreshore and coastal hazard zone within the Mangamaunu surf break and bay.
We ask the Ministers to direct NCTIR/ NZTA, Kiwirail to put any such plans now and in the future for Mangamaunu surf break and bay through a thorough RMA process to ensure the best chance of developing an appropriate and positive outcome that protects this beautiful and unique surf break, environment and allows community voice to be heard.
NCTIR (2017) and now KIWIRAIL & NZTA (9th March 2018) have inappropriately put consents in for a cycle way that will, by their own assessment harm this nationally important surf break.
We believe that under the appropriate RMA process, a cycleway could be developed in a way that benefits from community knowledge and does not destroy the unique nature of the surf break and environment. We would support this to occur only under the appropriate RMA process.
If the consents were processed using the RMA they would be unable to adversely impact the surf break, However NCTIR (LTSA and Kiwirail ) put both consents in by way of mis-using emergency legislation (which is for opening the road and for restoration).
Building a cycle way and sea wall is clearly not restoration work. More importantly the emergency legislation designed for opening roads lapses on the 31st March 2018 so their putting it through 3 weeks before the national safeguards come back in, effectively silences and shuts out the thorough assessments and wider community input required to protect such a nationally important surf break.
Mangamaunu is one of 17 nationally significant surf breaks listed in schedule one of the New Zealand Coastal Policy Statement (NZCPS), and the transport alliance (NCTIR) intend to build a cycle way and car park to provide access to Mangamaunu, even though NCTIR's own technical documents state the surf break is likely to be adversely effected.
This stretch of coastline around Mangamaunu point has had only minor impacts from the 2016 Hurinui/Kaikoura earthquakes on the existing road/rail corridor.
These proposed works advanced under emergency legislation without consultation or right of appeal are inappropriate and require testing by due process under the Resource Management Act and New Zealand Coastal Policy Statement.
Why is this important?
The loss of Mangamaunu through mis-use of the emergency legislation is the loss of democracy by purposely cutting out community self-determination and thorough assessments and the democratic right of consultation.
Mangamaunu and surfing in general is a significant contributor to the regions tourism industry, this surf break attracts tourists nationally and internationally.
Mangamaunu is recognised as one of New Zealand's "17 best of the best" surf breaks. If these coastal works proceed, they will set a precedent, by skirting the best legal protections available to the environment, which Mangamaunu is entitled to.
We believe any plans or construction of a cycle way should have the benefit of thoroughness of the RMA process to ensure no irreparable damage is done and good outcomes can be achieved for all.
Mangamaunu holds the highest level of protection afforded under the RMA and NZCPS, equivalent to that of Te Mata peak and conservation lands potentially affected by the Ruataniwha dam in Hawkes Bay, or that of any national park.
Avoid means avoid, and these consents do not even offer mitigation on a nationally significant surf break.They must be stopped.
For more Information:
www.surfbreak.org.nz
https://www.facebook.com/savemangamaunu/?fref=nf
https://www.facebook.com/Surfbreak-Protection-Society-158580380850950/