To:

Prime Minister Jacinda Ardern and Defence Minister Ron Mark
Launch an independent inquiry into the NZ SAS's involvement in civilian casualties in Afghanistan
11 April 2018 - Inquiry announced! The volunteer Hit & Run Inquiry campaign team with the support of the ActionStation community ran a year-long campaign to give justice a chance.
Read more: https://bit.ly/2HrYIZU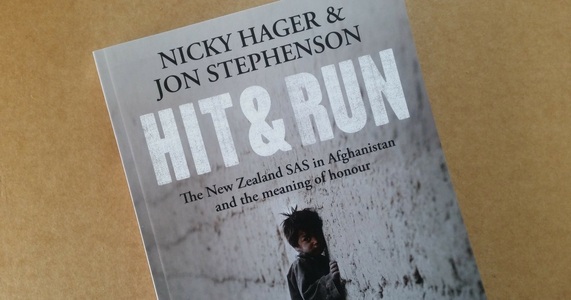 Compelling evidence that the New Zealand SAS was responsible for a raid on an Afghan village in 2010 in which six civilians were killed, including a 3 year old girl, and another fifteen wounded, was presented in the book 'Hit & Run' by investigative journalists Nicky Hager and Jon Stephenson.
It's imperative that a full and independent inquiry is held into these deaths. There is now evidence that in 2010 in Afghanistan several actions, including a raid, by the New Zealand Defence Force may have broken international law.
The New Zealand Defence Force has referred to a joint assessment into the raid conducted by ISAF and the Afghan security forces. These ISAF assessments do not override the obligation of states to conduct their own independent investigation into any civilian casualties involving their troops. In this case, that obligation falls on New Zealand.
We call on you to order an independent inquiry. This is crucial not only for the integrity of New Zealand and its operations overseas, but also for the casualties, and their families, of the raid.
Why is this important?
"It is easy for people to become merely 'casualties'. These people had names, lives, stories. None of them were part of an insurgent group or the attack on the New Zealand patrol. Nearly all were small children and women, in a country where women are very unlikely to be fighters. But after careful checks it seems clear that none of the men were either. They were simply farmers." p.50–51 of 'Hit & Run' by Nicky Hager and Jon Stephenson.
Now we have the chance to do our bit to ensure that anyone whose life was irrevocably harmed by our soldiers can get that kind of closure, and some form of justice.
The NZ Defence Force says the claims of civilian deaths were investigated by a joint Afghan and ISAF assessment team, who concluded they were unfounded. A United Nation report on the incident, published in 2011, indicates that the joint ISAF assessment team was unable to complete a satisfactory assessment at the time. NZDF themselves have not conducted an investigation.
The New Zealand public has now been presented with good reason to suspect that the joint Afghan and ISAF assessment may have got it wrong. A full and independent inquiry would provide the NZDF with a chance to clear their name, and the public with a chance to feel confident in our military and political leaders.
New Zealand prides itself on being a force for good in the world. It won't be comfortable to admit we've also sometimes been a force for great suffering and harm, but avoiding the truth doesn't make it go away.
How it will be delivered
We will present the petition at parliament, at 12.30pm on Tuesday 13 March.