To:

Minister of Foreign Affairs Hon Nanaia Mahuta & Minister of Immigration Hon Kris Faafoi
NZ Govt: speak up for Human Rights in Sri Lanka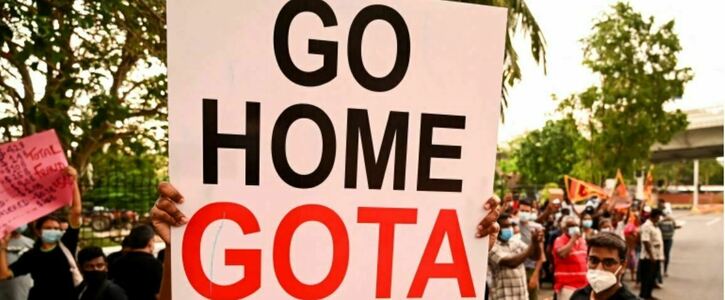 In light of the current social upheaval and economic crisis in Sri Lanka, the wider Kiwi Lankan community and allies are calling for the New Zealand Government to:
- Condemn the numerous and severe human rights breaches by the current Sri Lankan government.
- Provide humanitarian aid to the people of Sri Lanka.
- Liaise with, and support Kiwi Lankan communities in Aotearoa to respond to the ongoing crisis and conflict in Sri Lanka.
- Extend the visas of Sri Lankan nationals onshore
- Process the visas of people offshore
- Provide family reunification pathways
Why is this important?
We are facing the worst and most inhumane economic crisis in the history of Sri Lanka.
Sri Lanka is running short on food, medicines, fuel, gas, electricity, paper, and other essential commodities. There are also power cuts which go as long as 15-hours occurring everyday. The crisis has been caused and exacerbated by the corrupt, repressive and undemocratic actions of the ruling Rajapaksha regime, which has deepened inequality in Sri Lankan society.
This compounding crisis has created a sense of solidarity and unity within the Kiwi Lankan community as we witness what our friends and whānau in Sri Lanka are going through during this time. It is also important to highlight that minority communities in Sri Lanka have been enduring ongoing crisis and repression for decades, since the state's independence. Particularly the Tamil community, who for decades have endured systemic oppression at the hands of subsequent Sinhalese-dominated governments.
We urge the New Zealand government, particularly the Minister of Foreign Affairs, to condemn the Rajapakse led Sri Lankan government's actions against its own people. We ask that they use their influence to advocate for the self-determination and dignity of activists especially within our Tamil communities in this time of unrest. We ask for the fair treatment of activists, journalists and minorities.
There are roughly 16,000 Kiwi Lankans who call Aotearoa home but the feeling of connection to our motherland is never lost, so it's heartbreaking to witness as a community what is happening and to have no support or acknowledgement from our government here. We are asking the New Zealand government to condemn the heinous actions of the Sri Lankan government and help ensure the safety of our family and friends who we are not able to be with or even contact during this time.
Please note - This petition is not the one that was signed during the Sri Lankan Mt Wellington Protest