To:

NZ Minister of Health, Andrew Little
Immediate investment in Kāpiti Youth Support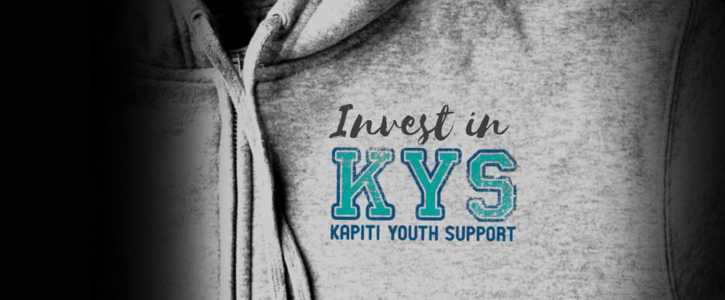 We, the undersigned, call on the Minister of Health to deliver an immediate increase in funding to Kāpiti Youth Support to meet current demand for primary health and mental health services, and sustainable funding for all Youth One Stop Shops nationally.
★
Kāpiti Youth Support (KYS) requires an immediate investment of funding for youth health and social services. Our Kāpiti community of children, young people and their families/ whānau is asking for help – with a 300 percent increase in demand for primary mental health services following the COVID-19 lockdown.
We are calling on the Minister of Health to deliver an immediate increase in funding to meet current demand for youth health services, and a sustainable funding path for the future.
Kāpiti Youth Support needs investment by the Government to ensure they can deliver the essential services Kāpiti young people need. Demand for youth mental health services is at an all-time high. We are all feeling the impacts of these uncertain times and our community is in need. KYS needs help now from the Government to meet the high demand for primary health, mental health, and social services.
KYS delivers essential services to our community's most vulnerable populations yet has had no increase in funding for core health services for 15 years. The children and young people in Kāpiti have diverse and complex needs and seek out the full range of wrap-around integrated services delivered by KYS. It is time Kāpiti Youth Support was properly funded.
Why is this important?
Youth One Stop Shops are designed to meet the specific needs of children and young people. It is time KYS (as a Youth One Stop Shop) was funded through an integrated and sustainable funding model that allows them to deliver the health, mental health and social services our young citizens need. The current siloed health, mental health and social service funding models mean KYS are is constantly chasing contracts and funding, which is unsustainable.
Funding must ensure that services continue to be free. Cost barriers lead to the most vulnerable children and young people missing out on services. Free services remove barriers and ensure more equitable access for young people.
Youth One Stop Shops, including KYS, are an expert voice on youth health and wellbeing.
KYS delivers a range of health and social services under one roof. This co-location means they are able to meet the full range of needs a young person has, in a holistic and integrated way, as recommended in a recent review of the health system.
However, their current ad hoc and short-term funding contracts (along with limited private donations) means they have unstable income streams.
This makes it impossible to take a long-term approach to plan or to coordinate the resources necessary to support our young people in Kāpiti or expand their reach.