To:

The House of Representatives
Fully fund sexual violence support and prevention services in Budget 2019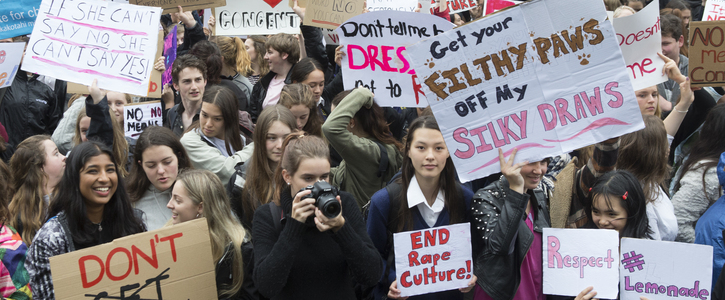 UPDATE: In May 2019 the government announced the largest ever single investment in preventing sexual and domestic violence and support for survivors. $131 million will go towards expanding specialist sexual violence services as part of a move towards full funding. Read more: https://medium.com/@actionstation/a-dose-of-hope-for-may-e740f8d7e71b
We, the undersigned, request that you put in place policies and make funding decisions in upcoming government budgets that ensure:
➜ All secondary, primary and ECE schools are champions of healthy relationships and consent. This includes training and support for all teachers and administrative staff and the implementation of universal, best-practice, culture and age appropriate primary prevention sexuality education, including education on healthy relationships and consent;
➜ There is enough government funding available for nationwide coverage of Kaupapa Māori and other culturally-appropriate, accessible and properly resourced specialist sexual violence support services to provide 24/7 early intervention following recent sexual assault and ongoing interventions when and where needed;
➜ We have locally accessible, free, best-practice and culturally appropriate services for self-referral by people who are at risk of causing harm as well as those who have already caused harm and want to change their behaviour.
Why is this important?
ActionStation is campaigning to end sexual violence in our communities for good.
Providing enough government funding for sexual violence support and prevention services is a critical first step, and is one of the three asks in this petition that we'll be delivering to Greens Co-Leader Marama Davidson on Thursday 6 December.
We want to see a massive funding boost to sexual health in the May 2019 Budget. Help us hit 10,000 signatures to help make it happen.