To:

Commerce Minister Paul Goldsmith and Prime Minister John Key
Stop Kiwisaver Fund Managers from investing in weapons.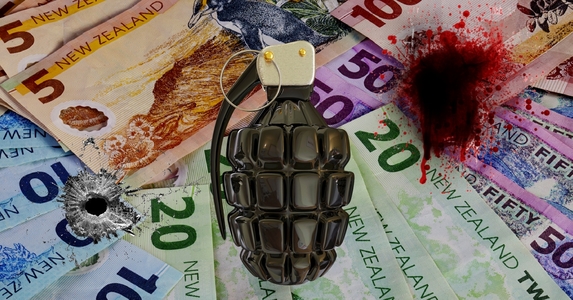 We call on you to introduce legislation to make it illegal for Kiwisaver fund managers to invest the savings of New Zealanders in companies involved in the manufacture of weapons, bombs, land mines ,missiles or any device the sole purpose of which is to kill or injure.
The legislation should further apply to any company which has a subsidiary involved in weapons manufacture of any sort.
The Legislation should make it particularly clear that investing Kiwisaver funds in any of the following weapons is unethical and expressly prohibited,
- the manufacture of cluster bombs
- the manufacture or testing of nuclear explosive devices (NEDs)
- the manufacture of anti-personnel mines
Why is this important?
Some KiwiSaver fund managers have been investing in companies that make land mines and cluster bombs. By extension, hundreds of thousands of New Zealanders who are KiwiSaver members are unwittingly investing in companies that make weapons of war.
At least five of the nine default KiwiSaver providers have invested in these types of companies, despite them rightly being treated as unethical investments by government agencies such as the New Zealand Superannuation Fund and ACC. Both of these organisations are forbidden to invest in any of these munitions companies because of the government's obligations under international conventions banning the use of these weapons and investment in the companies that make them.
Please sign this petition and share it widely with your friends. Together we can let Commerce Minister Paul Goldsmith know that New Zealanders do not want their hard-earned savings going to manufacture such things as nuclear warheads , cluster bombs or land mines.
Read more: http://www.radionz.co.nz/news/national/311225/kiwisavers-fund-cluster-bombs,-land-mines